John Arendzen wrote a large number of religious books which appear to have stood the test of time. Many of them have since been republished and are still in print today. I have selected two books to show here but I will add more in later.
Petrus Arendzen published a number of portfolios of his work. I have shown one here, Moderne Kunst in Nederland but I will add more.
Moderne Kunst in Nederland - a Portfolio of Works by Petrus Arendzen.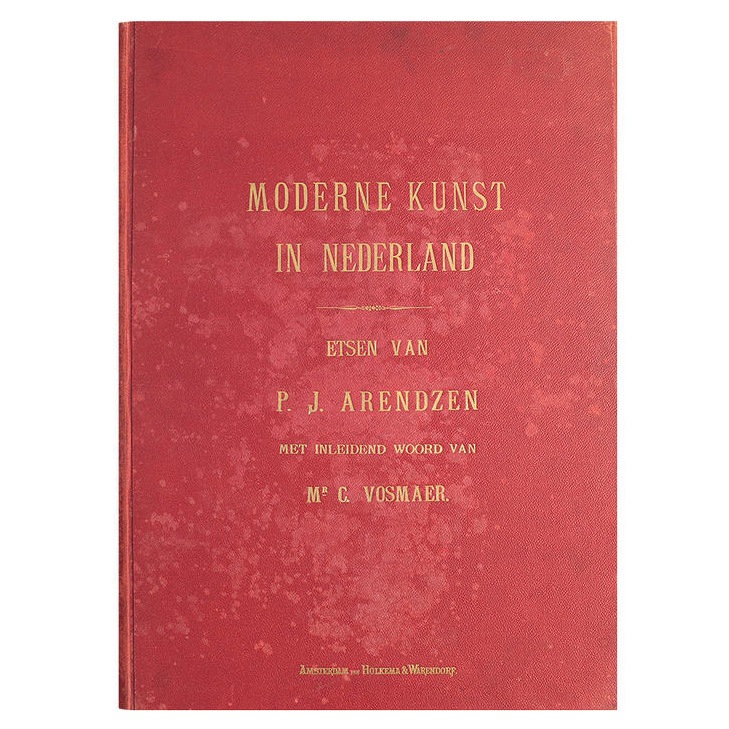 Picture 2 of 2
Moderne Kunst in Nederland is one of a number of portfolios of etchings that were published during the artist's lifetime. This edition is owned by my sister, Theresa Whiteside and contains twenty eight etchings, four of which I have shown on the 'Etchings' page.
I own another portfolio, entitled 'Hollandsche Meesters in Engelsche Verzamelingen' (Dutch Masters in English Collections) published by Frans Buffa en Zonen of Amsterdam. I will photograph this collection of works and add them to the website over time.
Both the British Library and the Rijksmuseum hold copies of these portfolios plus others which may be of interest. If available and I can get the relevant permissions, I will upload pictures from their websites or, at the very least, provide links.