Leo probably painted more than his father but I know of several paintings by Petrus which I want to add to the website when I have had the opportunity to track them down.
Louis Stracké painted a number of pictures of birds and other animals, one of which I show here. There is another of a Maned Wolf, in a collection in the Netherlands, which I will add if I can be sure it is free of copyright. Unfortunately, the version I have on file is covered in watermarks.
The Dutch have been very forward-looking with copyright, the Rijksmuseum having led the way in making its collection of art available for download with no commercial restrictions.
Isabelle Diez, grandmother of Epiphania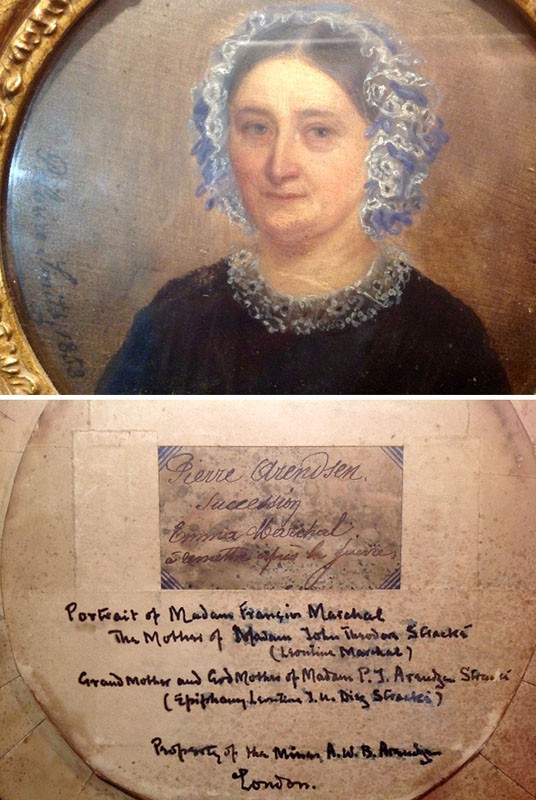 Picture 12 of 12
My thanks to Christine and Paul Barnett for sending me this photograph of a painting in their collection, a portrait of Epiphania's paternal grandmother, Isabelle Euphemie Victoire Diez who was married to Francois Joseph Ferdinand Marchal.
The painting is by an unknown artist but I have included it because of its relevance to the family.
Archive: Christine Barnett (Teeny) and Paul Barnett.