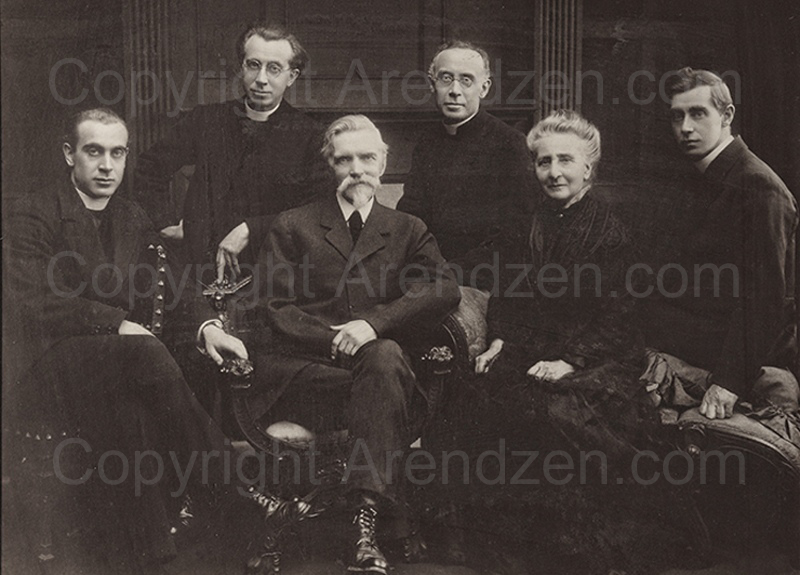 Ten years have passed since I began compiling an illustrated history of the Arendzen and Stracké families, who were joined by marriage when the Dutch artist, Petrus Arendzen, married Epiphania, daughter of the German sculptor, Johan Stracké.

There were other interesting members of both families. Johan Stracke had two brothers, Gottfried and Franz, both were sculptors as was their father, Ignatius. Gottfried's great-grandson was the sculptor Gottfried Kappen. Franz's son, Louis, was a painter. Petrus and Epiphania Arendzen had nine children, including the author and academic John Arendzen, the artist Leo, and William who had been made an honorary Indian chief whilst working as a missionary in Montana.

Although I hold a number of photographs and works, the story would have been incomplete without the many contributions from family members and others who have contacted me (see 'Sources' link). The project is still very much alive and ongoing, so if anyone has any further information, material or observations and would like to contribute, please get in touch.


Peter Stone
(great-grandson of Petrus Arendzen)