Leo probably painted more than his father but I know of several paintings by Petrus which I want to add to the website when I have had the opportunity to track them down.
Louis Stracké painted a number of pictures of birds and other animals, one of which I show here. There is another of a Maned Wolf, in a collection in the Netherlands, which I will add if I can be sure it is free of copyright. Unfortunately, the version I have on file is covered in watermarks.
The Dutch have been very forward-looking with copyright, the Rijksmuseum having led the way in making its collection of art available for download with no commercial restrictions.
Study by Louis-Stracké.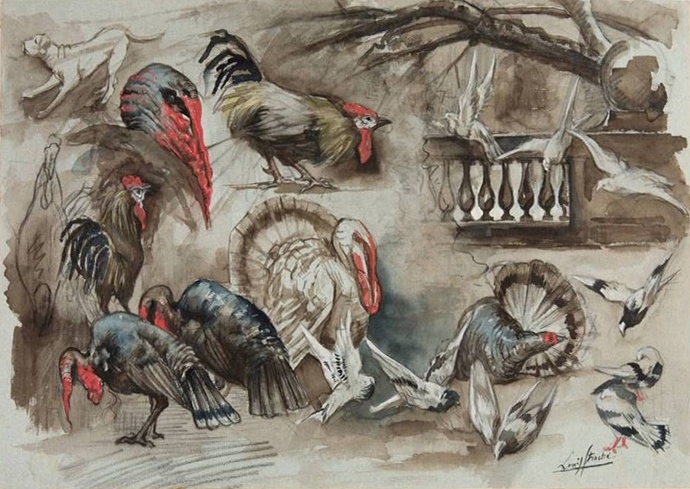 Picture 1 of 12
According to the Rijksakademie (State Academy of Fine Arts), this study by Louis Stracké was probably made in Amsterdam zoo. The work was presented to August Allebé, professor-director of The Rijksakademie, to mark his 25 year anniversary.
Picture source: The Rijksakademie van beeldende kunsten in Amsterdam.