Lodevikus Ignatius (Louis) Stracké was born in Arnhem, Holland in 1856 and died in Baarn in 1934. He was the son of sculptor Franz Stracké (1820-1898) and brother of sculptor Franciscus Zavierus Stracké (1850-1888).
A number of museums in Holland hold works by Louis Stracké, including the Rijksmuseum and Rijksakademie. I have included links to these institutions (Useful Links), where you can search their collections.
Click the following link for interactive tree and further information on Louis Stracké
Study by Louis-Stracké.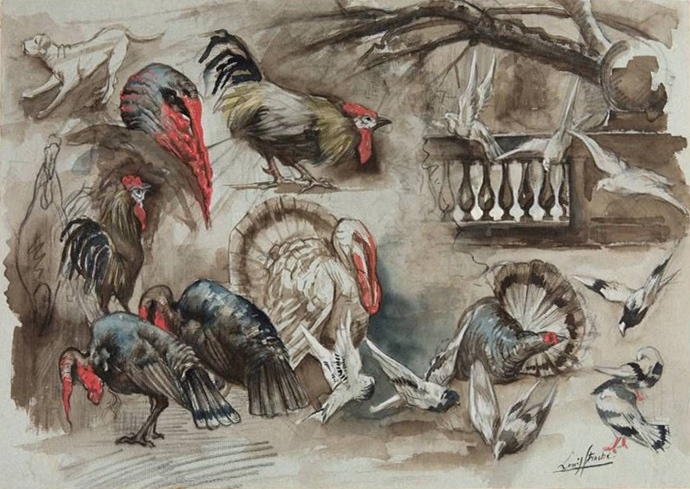 Picture 1 of 3
According to the Rijksakademie (State Academy of Fine Arts), this study by Louis Stracké was probably made in Amsterdam zoo. The work was presented to August Allebé, professor-director of The Rijksakademie, to mark his 25 year anniversary.
Picture source: The Rijksakademie van beeldende kunsten in Amsterdam.