John Arendzen wrote a large number of religious books which appear to have stood the test of time. Many of them have since been republished and are still in print today. I have selected two books to show here but I will add more in later.
Petrus Arendzen published a number of portfolios of his work. I have shown one here, Moderne Kunst in Nederland but I will add more.
Books by John Arendzen.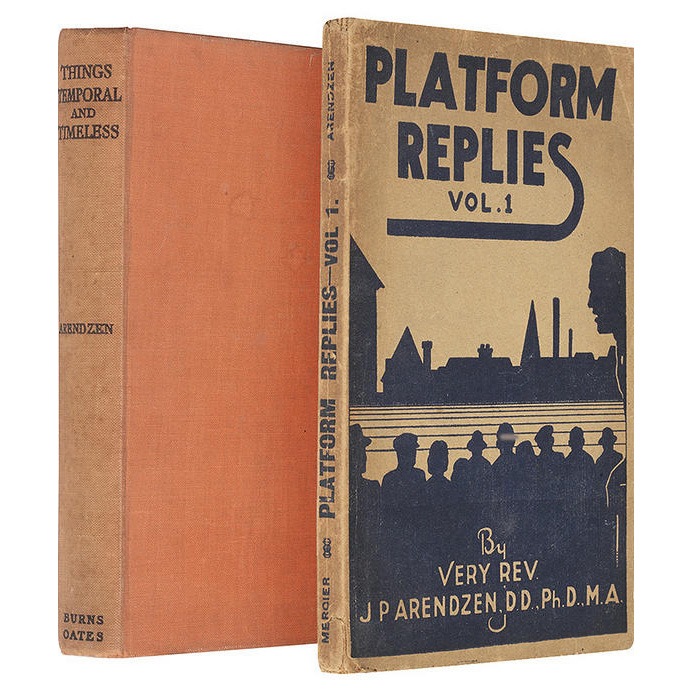 Picture 1 of 2
In his forward to 'Platform Replies' J P Arendzen writes "The interest of this collection of queries on matters of ethics and religion lies mainly in the fact that they are genuine in the sense that they have actually been asked by 'the man in the street'. None of the questions are faked in any sense" (John was a regular speaker at Hyde Park Corner).
In the preface to 'Things Temporal and Timeless' J P Arendzen states "The fifty-two meditations herewith offered to the public are reproductions of the Sunday Sermons which have appeared in the Catholic Times from July 1933 to July 1934".